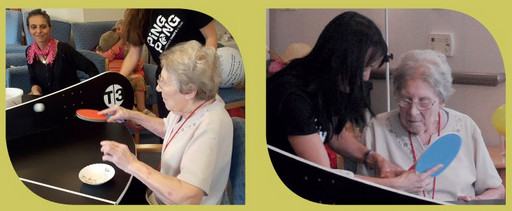 In the meantime why not take the time to look at our T3 Foundation website? The 'T3 Foundation is a non-profit organisation, formerly known as the T3 Academy, set up to help improve the health and wellbeing of our elderly, through 3-a-side ping pong; in particular for those living with Alzheimer's and dementia.
The nature of T3 Ping pong means that through one simple activity, even those in more advanced stages can benefit socially, physically and mentally.
The Foundation also helps special needs adults, children and teenagers, senior citizens and para players.